On November 17, the second publicizing event of the project "Implementation of the model of welfare consultants in the municipality of Kazlų Rūda" took place.
It was important not only to publicize information about the welfare consultant service and its importance, but also to find out what interest the project has received since its start in the spring, how bravely people seek help and how they value the opportunity to receive professional services free of charge and accessible to everyone.
The host and lecturer of the event, Edita, discussed with the audience the importance of emotional health, and the good mood was supported and even more knowledge was provided by a quiz about a healthy lifestyle, from which all teams left with prizes decorated with project attributes.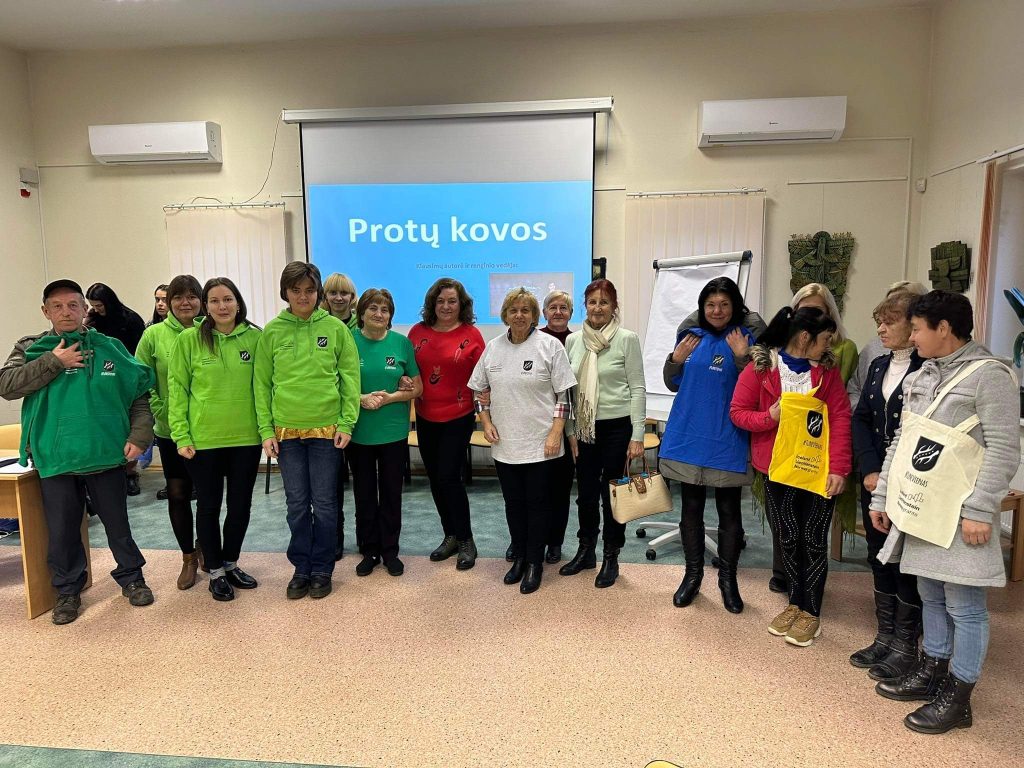 On April 12, the first publicizing event of the Welfare Consultants took place at Jurgis Dovydaitis Public Library in Kazlų Rūda.

131 / 5,000 Translation results Translation result The event featured the services of a well-being consultant , and talked about good emotional health and positive thinking. Participants learn to recognize and evaluate stressful situations and, thanks to positive thinking, it is easier to solve them.
During the break, the participants were invited to enjoy coffee and sweets and we ended the event with a quiz and an award for the winners.
The project is implemented under the program "Health" with the funds of the European Economic Area Financial Mechanism.